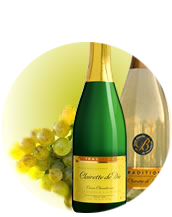 Clairette de Die
Usually, wine of dessert, Clairette de Die tradition excels in aperitif and in party.
It is a naturally sweet and sparkling wine. All the fruit flavour is given by the white Muscat with small grape which makes the wine so authentic. The modern techniques of putting in bottles guarantee the quality.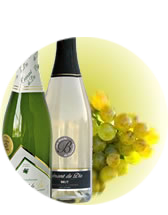 Crémant de Die
The nobleness of this wine can be appreciated for the aperitif or during the meal. It has to be drunk chilled.
This wine belongs to the big family of Crémants. It is produced by the same techniques used in Champagne that emphasize the elegance and the fineness of the Clairette variety.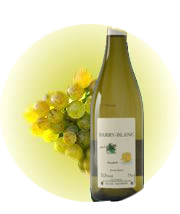 Still White Wine
Perfect for brunches with friends, the Barry Blanc pairs also very well with fish and shellfish but also with charcuterie and cheese.
From the Aligoté variety, Barry Blanc will surprise you with its fineness and roundness
.
Aucun résultat
La page demandée est introuvable. Essayez d'affiner votre recherche ou utilisez le panneau de navigation ci-dessus pour localiser l'article.
Union des Jeunes Viticulteurs Récoltants is an original structure where height partners have gathered to make an unique and strong exploitation.
They work theirs vines and elaborate theirs wines together, thanks to a know-how acquired on two generations
They propose you wines of quality, coming from the best soils of the appellation, with the brand CHAMBERAN.
Their know-how has been rewarded several times: National Agricultural show, National Competition of Crémants, Selection Hachette Guide, les Vinalies…
Find Us / Contact Us
Union des Jeunes Viticulteurs Récoltants
3000, Avenue de la Clairette- Route de Die - F26340 Vercheny - France
Tél : 00 33 (0)4.75.21.70.88 
Mail :
contact@ujvr.fr